---
Company
The company, deployed over a total area of 18,000 square meters. of which 11,000 are covered, has 3 innovative plants, one for the treatment of Cataphoresis Black and two dedicated to the Powder Coating, which allow you to treat even objects of considerable size and complex shapes.
The production consists in an anti-corrosion coating and in an industrial coating of metal elements and other alloys.
For small quantities or large-scale orders, ARCO Srl Unipersonale guarantees the controlled management of the painting, according absolutely constant parameters.
The newly built plants allow us to shorten delivery times, increasing the quality of the finished product, with the ability to satisfy any kind of production need.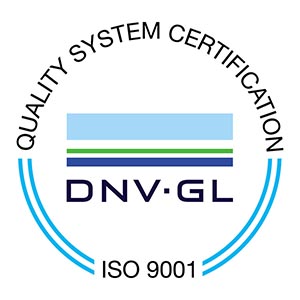 The Company with Quality System certified according to UNI EN ISO 9001:2008 guarantees its customers a constant control over the treated products from the receiving phase to delivery phase.
The entire specially designed engineering support, the innovative automated phases and the continuous monitoring system, ensure accuracy and consistency in our workmanship and great attention to all the steps of the process, allowing us to achieve a finished product that perfectly meets the technical, chemical and quality characteristics required by the customer.
The upcoming insertion of an internal analysis laboratory will guarantee us the ability to have a continuous and constant control performed directly by properly trained company personnel.
Green soul. Environmentally conscious
The company's certified quality system and the constant search for innovative solutions are not simply aimed at optimizing the production process and achieving the highest customer satisfaction, but also at guaranteeing high environmental sustainability criteria. For this reason, the paint lines are subjected to careful and frequent internal controls designed to establish and maintain a low environmental impact.
ARCO Srl Unipersonale is one of the few realities in the industry to have obtained the issue by the Province of Padua – Environmental Sector – Ecology Service of the Integrated Environmental Authorization.